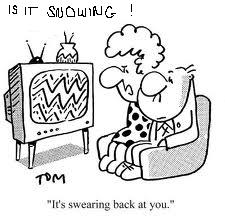 BIG TROUBLES NO WORRIES ………..CALL  SATPRO  THE PROFESSIONALS
 OUR PROFESSIONAL SERVICE TECHNITION WILL COME OUT TO YOUR HOME
AND DIAGNOSE ALL OF YOUR ANTENNA PROBLEMS USING OUR STATE OF THE ART  PROMAX DIGITAL ANALYSER WHICH IS FULLY CALLIBRATED TO AUSTRALIAN STANDARDS.
Our hi tech instruments take the hit and miss out of it we dont guess at the problem we diagnose and repair. All of our products are of the very highest commercial grade standards.
We offer a 1 stop solution.
Satpro Australia offers a solution for every environment, we specialise in low signal problems and have the backing of products that we have researched over the last 25  years we know what works and what wont work.
COST   $ 80
FOR THE FIRST HOUR AND SERVICE CALL  IF THE JOB TAKES US LONGER THAN
1  HOUR WE WILL OFFER AN OBLIGATION FREE QUOTE BEFORE THE WORK
COMMENCES.

!!!!!!!  GO   WITH    THE    PRO'S         SATPRO   !!!!!!!!!!!!!!!!
ORDER YOUR SERVICE CALL TODAY
MELBOURNE ONLY USE THE BUY NOW OPTION ALL OTHER AREAS PLEASE CONTACT US FIRST BEFORE ORDERING